-ˋˏ✄┈┈┈┈ISAAC┈┈┈┈
the zomboy youve all been waiting for

AGE: at death:18 actual age is ca. 130
HEIGHT: 160cm or 5'2
SPECIES: undead
GENDER: male
TITLES: "record holder in being dead" "public menace"
"green guy"
ID: MO14
currently living with morti and andrew and works as a hitman/exorcist
LIKES: bunnies, 2000s music, scamming people on ebay
BIRTHDAY: feburary 13th but hes a gemini if ive ever seen one
SKILLS: cyber bullying, portal craft, eating icecream rlly fast, arcade games, stabbing people when they least expect it
WEAPON OF CHOICE: boxcutter,blade portals
APPEARANCE: small and skinny stature, very fucking green with red stitches covering his body. an especially big one on his neck. sometimes he wears cute clips in his emo ass hair. clothes also have his signature red stitching motive and he wears a fake portal key on the zipper of his shirt (the real one is hidden under his clothes because he wants to show off without the risk of acccidentally loosing it). he has bnuuys on his shoes!



so called "fan favorite" even my dad likes him best for some reason? lol i mean ig i kinda get it i def have the most art of him hes just so fun to draw... i still like hating on him any second i can get tho.

GALLERY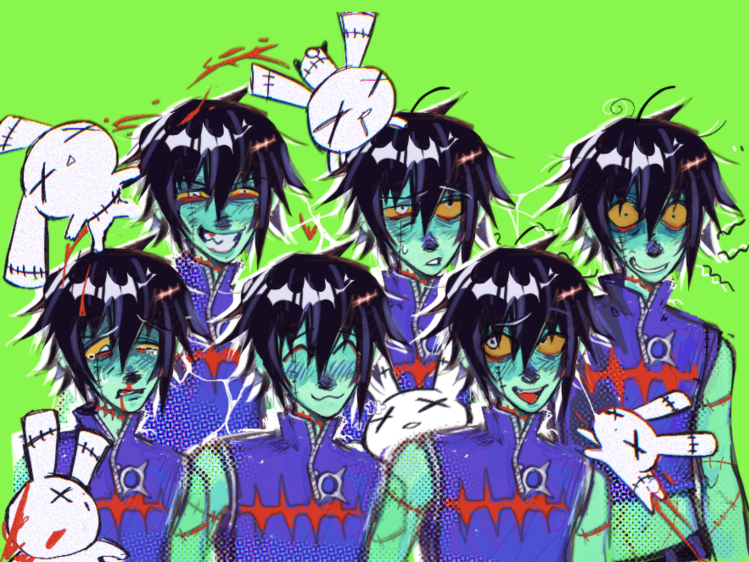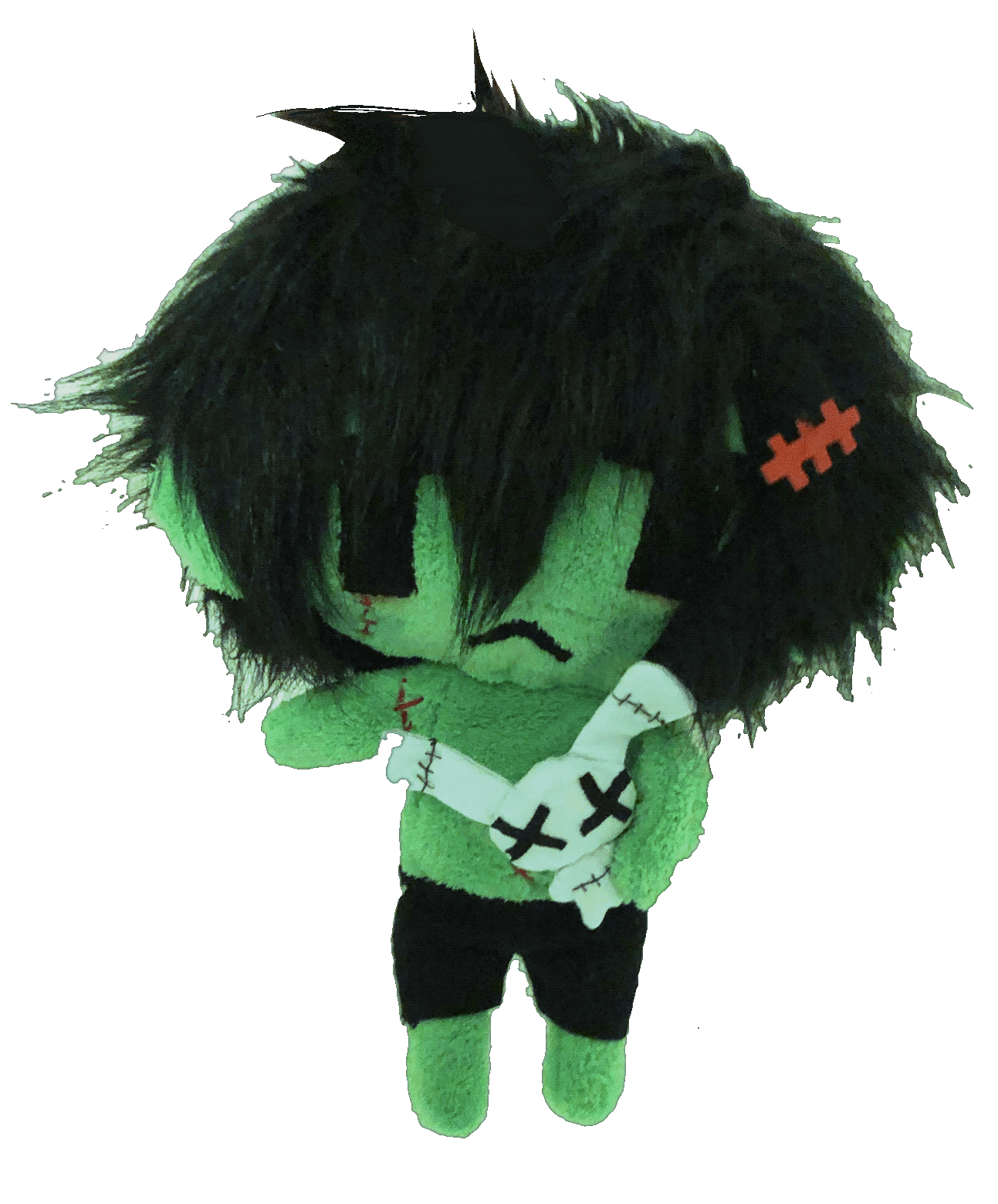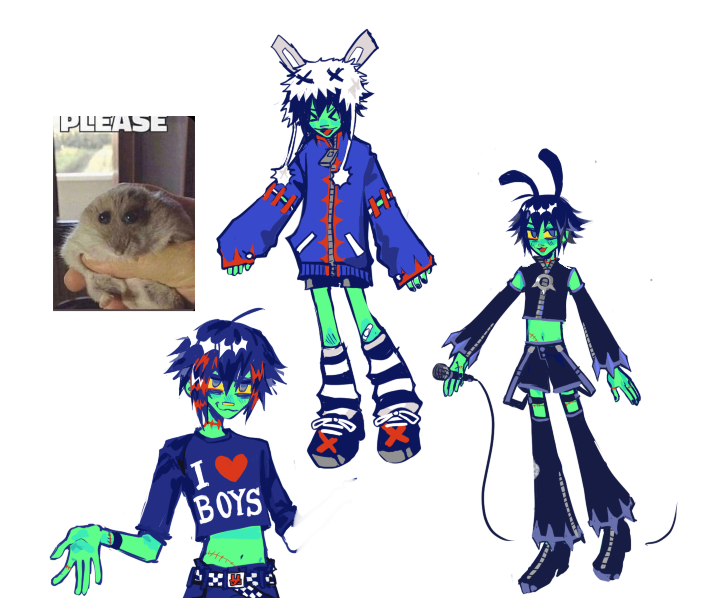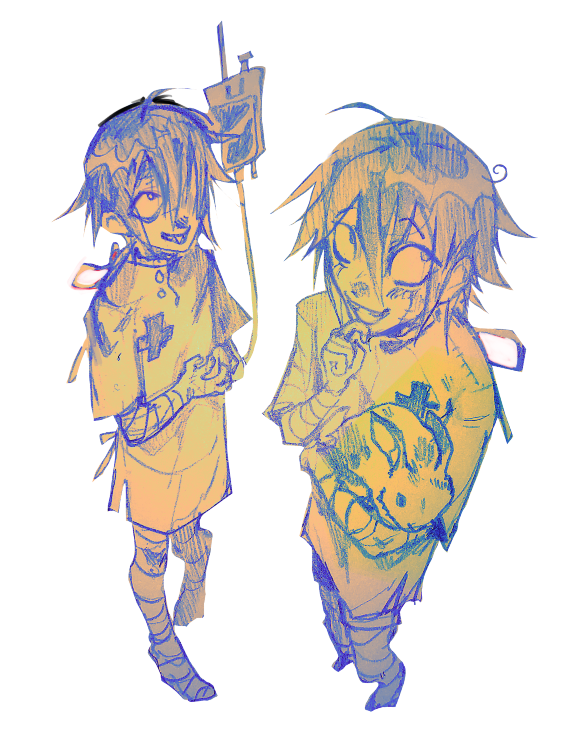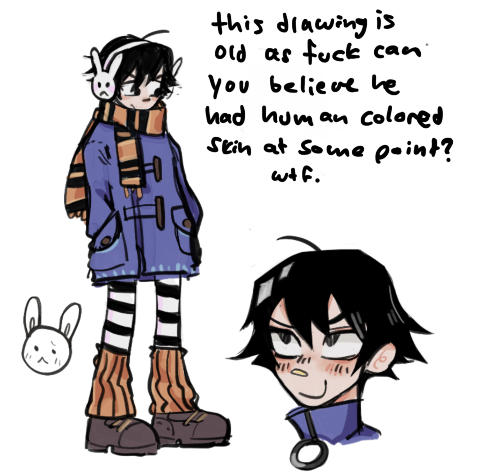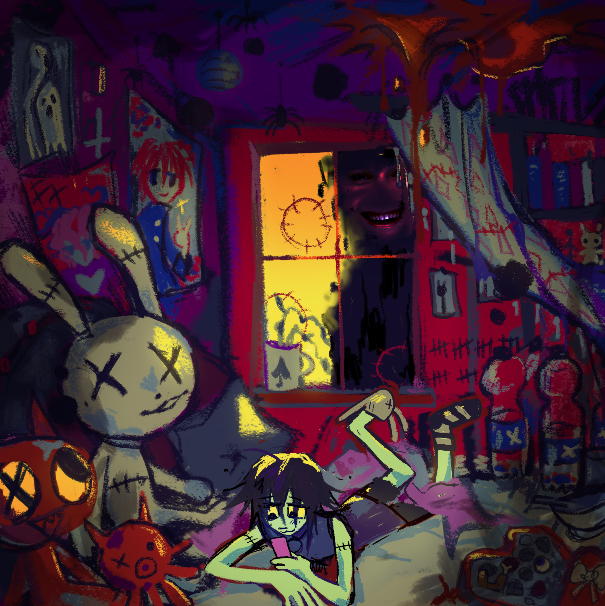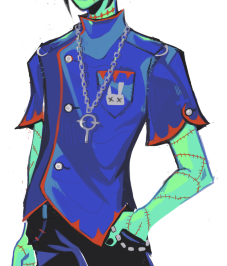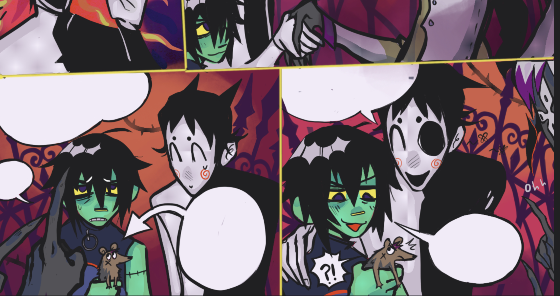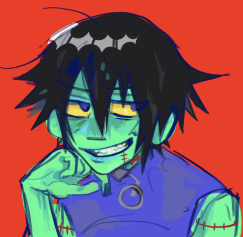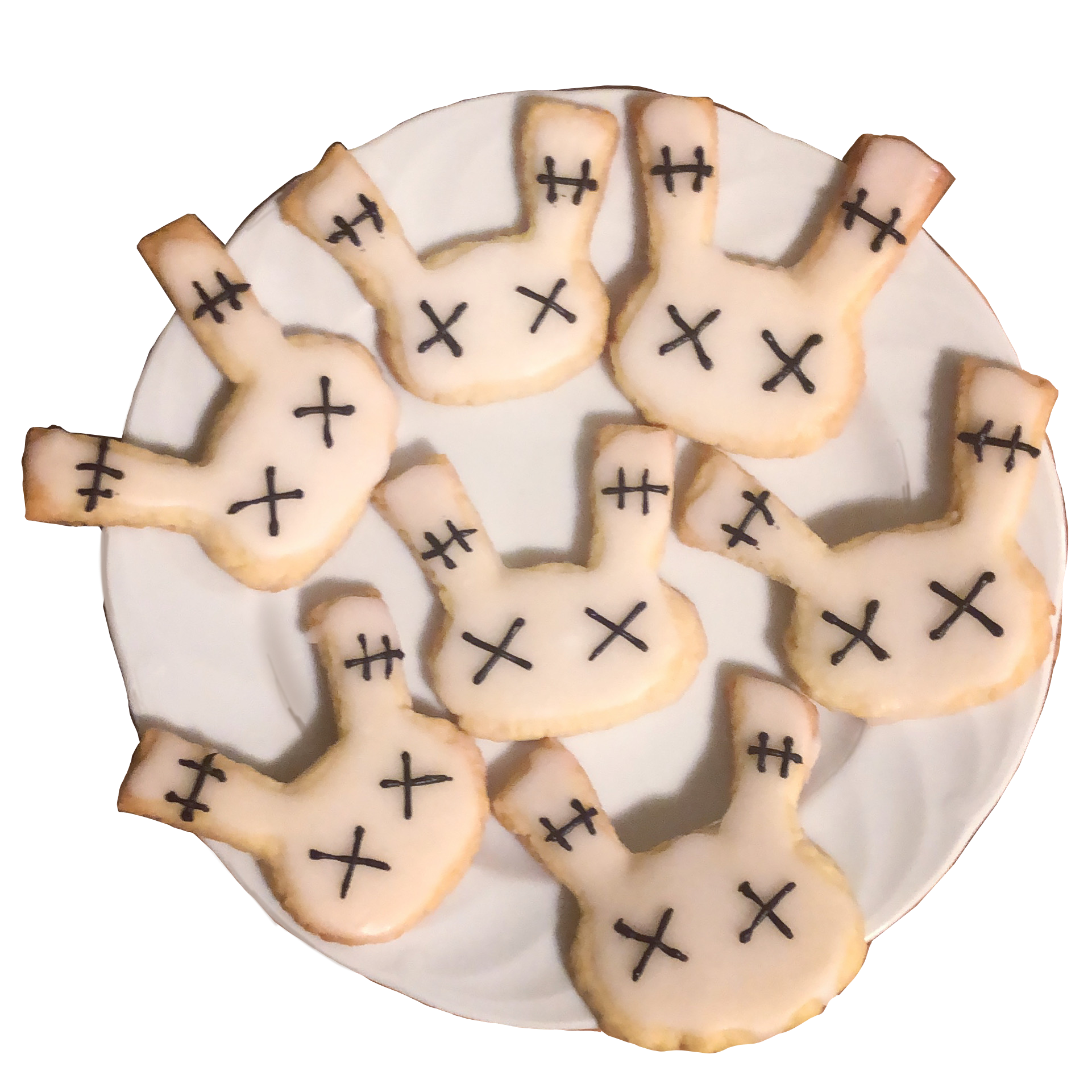 -OUTFIT GUIDE-
◤      ◥
BACK
◣      ◢
song: credits song for my death by vivivivi